"This course has opened my eyes to a whole new wonderful world. It has helped me look in the window of Autism in a way I would never have understood. As an SNA I really enjoyed the valuable information which I will now bring to my daily life within the classroom and to the children I work with forever."
- Jenny O'Donnell, Autism
"From studying this course I have improved my own confidence in dealing with students with special needs. My experience is very limited, but this course has given me a greater understanding and has given me the tools to help these students."
- Denis Lordan, Dyslexia
"I am extremely happy with how much I have learned in this course and I will keep moving forward with these technique as I know they will work for all children/adults once adapted to their needs."
- Anonymous, ABA
The ICEP Europe Advantage

We have been supporting educators online for 20 years.  We have trained more than 25,000 teachers and other professionals from over 60 countries worldwide.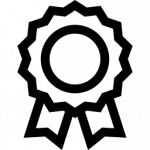 Our professional development courses are Department of Education approved and our Summer term qualifies for EPV days for primary teachers.  Flexible, online and self-paced with the support of expert tutors.  Transform your classroom into a positive space where your students can learn to flourish no matter what their challenges.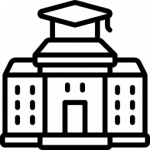 We provide practical fully online and part-time courses, up to Masters level, with the University of East London, Hibernia College and Dublin City University.  Ideal for those trying to juggle the demands of today's diverse classroom.
Our particular research concern is how a stronger sense of inclusion can be achieved and how optimum developmental outcomes for children and youth can be actively promoted.  Proud partner on GOGREENROUTES, an Irish-led project on urban health and sustainability.