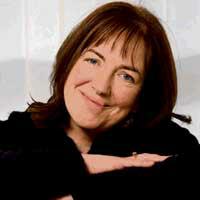 Dr Deirdre MacIntyre (C. Psychol, PhD) is a clinical psychologist and co-founder of The Institute of Child Education and Psychology (ICEP) Europe.  Before establishing ICEP Europe, Deirdre was principal clinical psychologist in charge of Child and Adolescent psychology Services in Ireland's then Eastern Regional Health Authority. In that capacity she was involved in expanding and developing community-based services for children and families, she served on the Adoption Board and was also attached to a number of special schools and residential units. Deirdre is also the co-author of the Stay Safe Programme, a nationally implemented child protection programme.   
As co-founder and Director of ICEP Europe Deirdre works across aspects of education and training provision and consultancy, and has completed a large number of nationally and EU funded research projects in collaboration with partners from Ireland, the UK and across Europe.  
In her work in the higher education sector, Deirdre has developed a range of undergraduate and postgraduate programmes including a Higher Diploma in Special Educational Needs with Queen's University Belfast, a Professional Diploma in Special and Inclusive Education with Dublin City University and an MA in Special and Additional Learning Needs with the University of East London. She has extensive teaching and supervision experience and lectures in inclusion, special needs and psychology on our collaborative programmes.  
Among Deirdre's special research interests are inclusion, trauma-informed practice, and nature-based solutions for health and wellbeing. She has presented at many conferences over the years and her work has been published in peer reviewed journals. Currently, she is involved in EU funded research on nature-based solutions, resilience and wellbeing, inclusion and transitions and the prevention of gender-based violence.