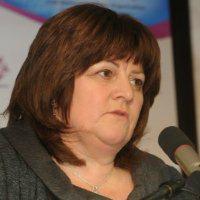 Dr Moya O'Brien (CPsychol, PhD) is a clinical psychologist, co-founder of ICEP Europe and a member of both PSI and BPS. She is a Board Certified Behaviour Analyst. She is an active member of the Psychological Society of Ireland (PSI), British Psychological Society, International Association for Behaviour Analysis and the International Positive Psychology Network. Before joining ICEP Europe, Moya was a senior clinical psychologist in the CAMHs service and also had a private practise.
As co-founder of ICEP Europe Moya is involved in many aspects of education and training provision, consultancy, and research projects undertaken by ICEP Europe. She is involved in ongoing research in the area of resilience, assistive technology and online learning.
Moya lectures on special needs and psychology for ICEP Europe and teaches on post graduate collaborative programmes with Dublin City University and the University of East London.  
Moya has extensive experience working with families and young people with disabilities and mental health issues. Moya has worked in residential facilities for children and adolescents in Ireland and the USA.
Among Moya's special interests are inclusion, positive psychology, resilience and wellbeing and applied positive psychology. She is passionate about Nature connection and Resilience and the use of technology to support marginalised young people.
She has extensive research experience having worked on large scale, international, multidisciplinary projects including studies on Universal Design for Learning, child victimisation, the application of technology to reduce anxiety in college students and supervised doctoral students' investigation of topics across the area of disability and SEN. As an active researcher she has published articles and disseminated her research at European and Australian conferences.  
Contact Information
Email: [email protected]  
Tel: +353  868211876
ResearchGate: https://www.researchgate.net/profile/Moya-O-Brien
BY SUBMITTING YOUR EMAIL ADDRESS YOU ARE CONSENTING FOR ICEP EUROPE TO CONTACT YOU ABOUT COURSES, RESEARCH PROJECTS AND FUTURE OPPORTUNITIES WITH US. UNSUBSCRIBE AT ANY TIME –
LEARN MORE