Senior Research Officer and Tutor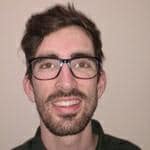 Stephen Smith is currently working at ICEP Europe in the role of Senior Research Officer, having joined the team in January 2017. He holds a BA (Hons) in Psychology and an MSc (Hons) in Health Psychology, both from the National University of Ireland, Galway. Stephen's primary duties relate to the management of ICEP Europe's research portfolio and he possesses extensive experience in the successful implementation of both national and international research projects during his time with the organisation. In addition, his role also involves supporting the academic team by teaching across a number of ICEP Europe's online courses and assisting in the continuing process of regular content updating and maintenance.
Stephen is passionate about the adoption of proactive approaches to cultivating positive mental health and is keenly interested in the area of resilience building across a range of contexts including educational settings and sporting organisations. He has presented work pertaining to the impact of implicit attitudes upon the sexual health choices of young people and the implementation of trauma-informed teaching practices within second chance educational settings at national conferences.
Contact Information
Email: [email protected]  
Tel:  +353 (0)1 6510618
ResearchGate: https://www.researchgate.net/profile/Stephen-Smith-105