Keep up to date with our News & Events.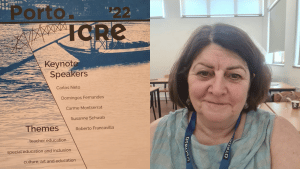 Last month Dr. Moya O'Brien and Erica Slama presented at the Porto International Conference on
Read More »
CPD courses are a great way to enhance your skills and knowledge. Make a real difference to your students with our online professional development courses. We have experienced tutors, employer recognised accreditation and the most up to date, evidence based content in the field. All our courses are online and take 20 hours to complete entirely at your own pace. Our summer 2022 term is EPV Day approved and is ideal for teachers, special needs assistants and parents.